America in Distress-Part One
About this show
Creator:
Pastor Richard D. Dover
Location:
Locally Produced
Rating:
General audiences - PG/TV-G
Scheduled airings
| | |
| --- | --- |
| Sun Jan 24, 2016 | 7:30 am |
| Sun Jan 31, 2016 | 7:30 am |
| Sun Feb 7, 2016 | 9:28 am |
| Sun Feb 21, 2016 | 11:00 am |
| Thu Feb 25, 2016 | 2:28 pm |
| Sun Feb 28, 2016 | 8:00 pm |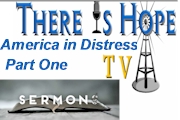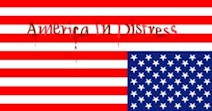 America in Distress
Part One
Pastor Richard D. Dover
Seattle Open Door Church
For every American Christian it should be obvious that America is in Distress. In fact it should be obvious to every American that America is in Distress. We are a very divided nation and even within Christianity there is great division.
America as a nation is slowly, but surely (actually much faster lately) abandoning biblical principles and embracing darkness. Look at this warning in Isaiah 60:12 and ask yourself if this does not fit America:
For the nation and the kingdom which will not serve you will perish, and the nations will be utterly ruined.
Americans, and especially American Christians should be extremely concerned for the future of America, the future of religious freedom in America.
In this series we will be taking a look at the issues of the day. We will not be politically correct which means liberals and conservatives will not like some of what we say. But we promise you we will be biblically correct.
There are three parts to this series and then we will share What Should Americans Do if America is in Distress.
Member Login
Welcome!
Hey viewers and producers! Be sure to register.

Don't confuse registration with membership!

Registration will allow you to vote for shows and leave comments on the website. You still need to become an SCM member to produce shows.

How to Use the New Site